Al-Ansaar Welfare and Education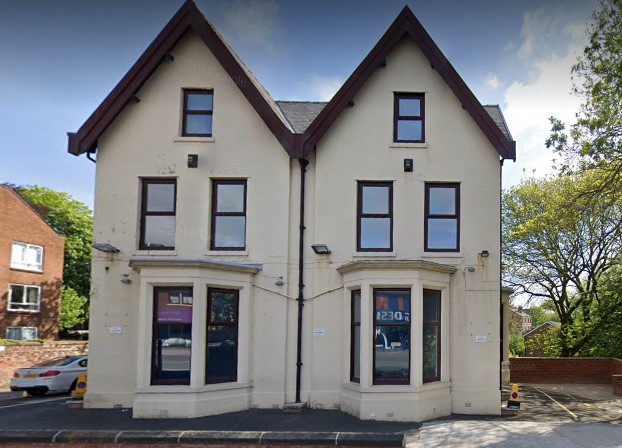 Al-Ansaar Welfare and Education in Preston
Islam is the fastest-growing religion in United Kingdom. Like other cities of United Kingdom, a large number of Muslim individuals are living in Preston. Mosques in Preston are the glorious example of the unity of Muslims who practicing different faiths of Islam but stay together as a Muslim. The majority of Muslims come to Al-Ansaar Welfare and Education in Preston, do believe in the Deobandi faith of Islam. Muslims of other branches of Islam like Barelvi Muslims, Sunni Muslims, and Ahl-e-Hadees Muslims also come to Al-Ansaar Welfare and Education and perform their religious obligations.
Al-Ansaar Welfare and Education has a very unique recognition in the area because of its Islam friendly activities. You are by birth Muslim or recently converted to Islam, Al-Ansaar Welfare and Education is the best institute to learn Islamic education in Preston. At Mosque Finder UK platform now it's easy to check Al-Ansaar Welfare and Education prayer time, salah time, namaz time and also this platform help you find out mosque near me in Fulwood Preston or If you want to learn the Quran or want to get the basic knowledge about Islam then you are just a step away from your destination.
About Mosque Finder:
Mosque Finder UK is a platform for the Muslims living in Preston to stay updated about Namaz time in Preston, Salah time in Preston and prayer times in Preston. Here you can search simply Mosques near me or Sunni Mosques near me, Brailvi Mosques near me and Ahl-e-Hadees Mosques near me. In Ramadan, visit mosquefinder.co.uk and get daily updated Sohar Times and Iftar Times according to your faith and belief. We are always here to update you about Ramadan Time table, Taraweeh prayer time in Preston and Eid prayer time in Preston.
Al-Ansaar Welfare and Education Prayer Times
Fajr prayer time in Preston
Zuhr prayer time in Preston
Asr prayer time in Preston
Maghrib prayer time in Preston
Isha prayer time in Preston
Jummah prayer time in Preston
Future Events
Islamic Calendar 2020 - Hijri Calendar
Contact Us
---

1772716060

---

---

Contact Person

---

Mobile Here

---

Deobandi
Donate Us
Donate to charity with Compassion International and help provide relief to a child in poverty. Make a donation now to contribute to funds that support children who live in poverty.
Donate Now
Use Full Links
Use our Zakat calculator to find out how much Zakat you have to pay.
Zakat Calculator