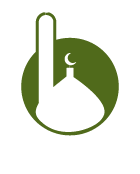 Use Full Links
Use our Zakat calculator to find out how much Zakat you have to pay.
Zakat calculator
Find Mosques in Huddersfield, England, United Kingdom
Record Not Found
Huddersfield is a large market and university town in West Yorkshire, England, United Kingdom. There are around one lac fifty thousand individuals live in Huddersfield, Muslims are also part of Huddersfield. As Muslims are part of this town, for them there are available mosques in Huddersfield including Hanfia Masjid & Islamic Institute, Masjid Omar, Markazi Jame Masjid Riza and Islamic Centre, Jamia Masjid Anwar-e-Madina, Markazi Jamia Masjid Ghausia, Jamia Masjid Bilal, Masjid Noor, Masjid Ibrahim, Jamia Masjid Usman, Jam-e-Masjid Abu Bakr, Shah Jalal Mosque, Madni Jamia Masjid, Huddersfield University Islamic Society, Muslim Community Centre, Jumu'ah Salaah. By the help of this community, people can get information regarding mosques, like Huddersfield prayer times, namaz time in Huddersfield, fajr time Huddersfield, dhuhr time Huddersfield, asr time Huddersfield, maghrib time Huddersfield, isha time Huddersfield, jummah time Huddersfield, eid prayer time Huddersfield, Huddersfield Ramadan timetable 2020, today sehri time Huddersfield, today iftar time Huddersfield and find Deobandi mosque near me Huddersfield.