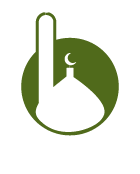 Use Full Links
Use our Zakat calculator to find out how much Zakat you have to pay.
Zakat calculator
Find Mosques in Rochdale, England, United Kingdom
Record Not Found
Rochdale is a beautiful town, and it's located in Greater Manchester, England, United Kingdom. The population of Rochdale approximately two lacs, a large number of Muslims are part of this numbering. As numerous Muslims live in this city, to follow their religion they have built mosques in Rochdale including Jamia Masjid Bilal, Markazi Jamia Masjid, Jalalia Jame Masjid, Jamia Masjid Chashtia Munir-ul-Islam, Jamia Heddairia Fazal-Ul-Aloom, UKIM - Neeli Masjid & Islamic Centre, Jamia Ghausia Mosque & Islamic Centre, Madina Masjid, Golden Masjid, Jamia Masjid al-Furqan, Misbahul Uloom Urdu Centre, Al-Quba Islamic Centre, Mustapha Islamic Centre, Al-Amin Jame Masjid and Teaching Centre, Madina Islamic Cultural (Studies) Centre, Prayer Room, Masjid & Islamic Centre, Faizan-e-Madina. Find out more details regarding Deobandi mosque near me in Rochdale, Ramadan 2020 Rochdale calendar, Rochdale iftar time today, Rochdale sehri time today, also check today prayer time table in Rochdale, prayer times like fajr time in Rochdale, dhuhr time in Rochdale, asr time in Rochdale, maghrib time in Rochdale, isha time in Rochdale and eid prayer time in Rochdale.