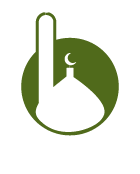 Use Full Links
Use our Zakat calculator to find out how much Zakat you have to pay.
Zakat calculator
Find Mosques in Dewsbury, England, United Kingdom
Record Not Found
Dewsbury is a beautiful town in the Metropolitan Borough of Kirklees, in West Yorkshire, England, United Kingdom. Like other cities of UK many Muslims also live in this city. There exist many mosques in Dewsbury including Madrassah-e-Islamiyah Dewsbury, Zakaria Mosque Dewsbury, Islamic Tarbiya Academy Dewsbury, Jamia Masjid Ghosia Dewsbury, Masjid-e-Heera Dewsbury, Masjid-e-Madani & Mohaddis-e-Azam Education Centre, Masjid-e-Tauheed Dewsbury, Markazi Masjid Dewsbury, Markazi Jamia Masjid Anwar-E-Madina Suffa-Tul-Islam and many more. Through mosque finder UK people can search how many mosques in Dewsbury, and it's not enough they can find more information like Dewsbury namaz timetable, fajr time Dewsbury, dhuhr time Dewsbury, asr time Dewsbury, maghrib time Dewsbury, isha time Dewsbury, Jummah time Dewsbury, Dewsbury Ramadan timetable 2020, Dewsbury iftar time today, Dewsbury iftar time today, as well as they can find Deobandi mosque near me Dewbury.