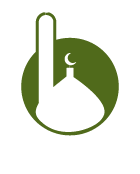 Use Full Links
Use our Zakat calculator to find out how much Zakat you have to pay.
Zakat calculator
Find Mosques in Bracknell, England, United Kingdom
Record Not Found
Bracknell is a beautiful and large town, and civil parish in Berkshire, England, United Kingdom. Approximately eighty-five thousand people live in Bracknell, there are a large number of Muslims also the part of this figure. In Bracknell, Muslims have built mosques in Bracknell to fulfill their religious obligations. For Muslims Bracknell Mosque Masjid BICS is a mosque in Bracknell and finding mosques in England is not the toughest thing to do by the help of mosque finder UK platform it's very easy to do, it's not enough here you can get more information like, prayer timetable in Bracknell and prayer times in Bracknell as well as you can find the nearest mosque direction in Bracknell.