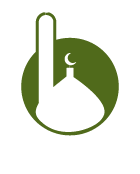 Use Full Links
Use our Zakat calculator to find out how much Zakat you have to pay.
Zakat calculator
Find Mosques in Bournemouth, England, United Kingdom
Record Not Found
In United Kingdom Bournemouth is very famous and elegant sea resort on the coast of England. The population of Bournemouth is approximately about two lacs, a large number of Muslims also the part of this figure. In Bournemouth Muslims have built many mosques in Bournemouth to fulfil their religious obligations like prayer and recitation of Holy Quran. On this platform, people can find out mosques in Bournemouth including Islamic Centre and Central Mosque, Bournemouth Mosque, Bournemouth Câmii, and you can find these mosques without any hassle and finding mosques will become easy with the assistance of our site. You can get more information about the address of mosques and many other things about worship. People can get the position of the near mosque direction, today prayer time in Bournemouth, and also prayer timetable in Bournemouth. By typing these words "deobandi masjid near me" in website search bar we will assist you to search nearby mosque around you.